another friday, friends. are you ready for easter? i'm not, at all. we have no plans and no family close by so that makes it a bit easy.
how cute are those 2 little faces? ohhh how i love them both. this was from #tbt (throwback thursday) last week. hayden is my bff amanda's little boy. those 2 are 11 and 10 now. not so little anymore. they're both such awesome kids. i can't wait to see them again, hopefully this summer we can make a trip to tennessee or meet halfway. these two, amanda and i have grand plans of them marrying one day. #wishfulthinking
national sibling day was april 10th. i participated by sharing this photo (that I took) of my sister caryn and brother in law carlos. i miss them so much and to know that the next time i see them will probably not be for another 3 years just breaks my heart. :(
saturday morning we loaded up and made our way to chicago for the weekend. cowboy hat and all.
the four of us spent a fabulous day at the brookfield zoo. the weather was beautiful, warm and the kids were happy. there was no arguing, no complaining, no fighting. it was a perfect day.
after the zoo we went out for pizza. because when in chicago you've GOT to have some deep dish. yum. lou malnati's is our favorite! and that girl, she's my favorite too.
after dinner the kids spent some time in the hotel's swimming pool. they loved that, after such a long cold winter! and, we all had our very first milkshakes from steak & shake. yum, we were impressed. milkshakes in bed, while watching happy feet.. spring break!
remember that auction i mentioned last week? and that my cousin krysten was selling cupcakes to raise money to buy supplies for children who lost everything in the super typhoon in the philippines. i hosted an auction on instagram last week with the help of lots of blog friends and we were able to raise another $250 for krysten to use toward supplies for the kids. my aunt & krysten were blown away by everyone's kindness! as was i. thank you all, so very much!
so this week my krysten, my aunt cecille and brian (krysten's brother, my other cousin) are IN the philippines and they delivered supplies by hand to children! krysten (and brian) were both interviewed (along with my aunts sister, marides- who lives in the philippines) on a morning show in the philippines, their version of "good morning" america. the day before that? the president of the philippines met with and personally thanked krysten for all of her efforts. how amazing is that? i have said it a million times.. i am SO proud of the young lady she has become. that girl is going to move mountains! love her and miss her! you can see the interview here.
a playdate for cohen = crafting time for mama! cohen was happy playing with his sweet friend lindsay and so i got some crafting in this week. i made the blanket, burp cloth and washcloths below, a wreath for brookelyn's room, and draft guards for our bedroom doors! so much, in one day. it's been a long time since i've gotten that much craftiness finished up. it felt good!
so we've had a busy, fun week. not the spring break we'd imagined, because the weather has been crap. but, we've had some great family time together and are looking forward to more this weekend.
what are your weekend plans? do you go all out and have a fancy easter, or a simple laid back one?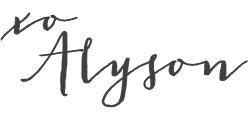 this months in post feature ad - sponsor is..