Over the years we've had all sorts of birthday parties for the kids. And as Brookelyn gets older I've found myself struggling to find something fun and creative to do for her birthday. This year my friend Sara and I were chatting about ideas and cam up with a brilliant one, a friends photo shoot! We told Brookelyn about the idea and she was stoked! The planning and prep was actually incredibly simple, which was just the kind of party that I was hoping for.
So I hope you're ready for a whole bunch of pictures of the party, because that's what the party was all about. Sara is a fabulous local photographer here in the Milwaukee area. She came over in the afternoon when the girls were all due to arrive and took photos of them getting their hair done (by me), chatting, laughing, and having cake.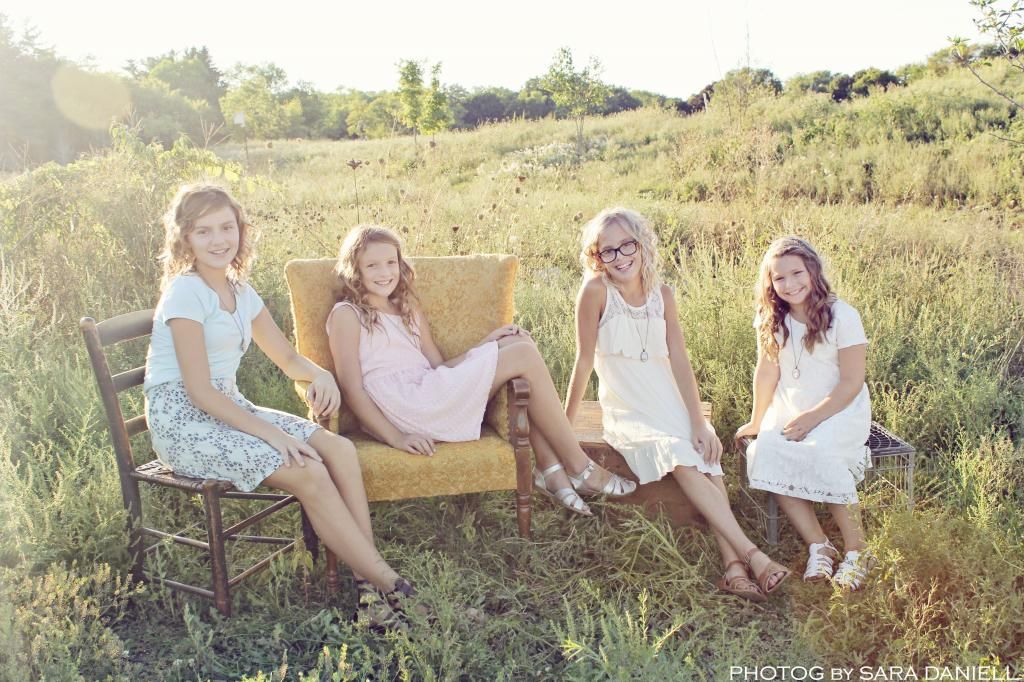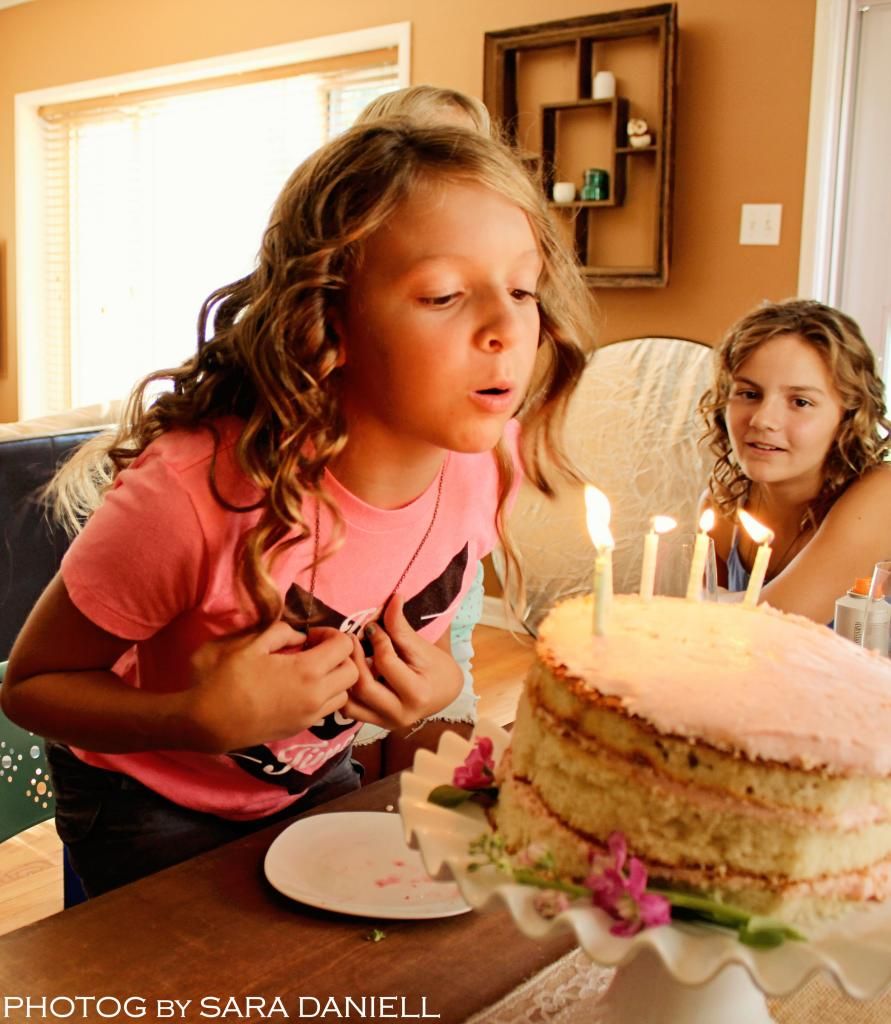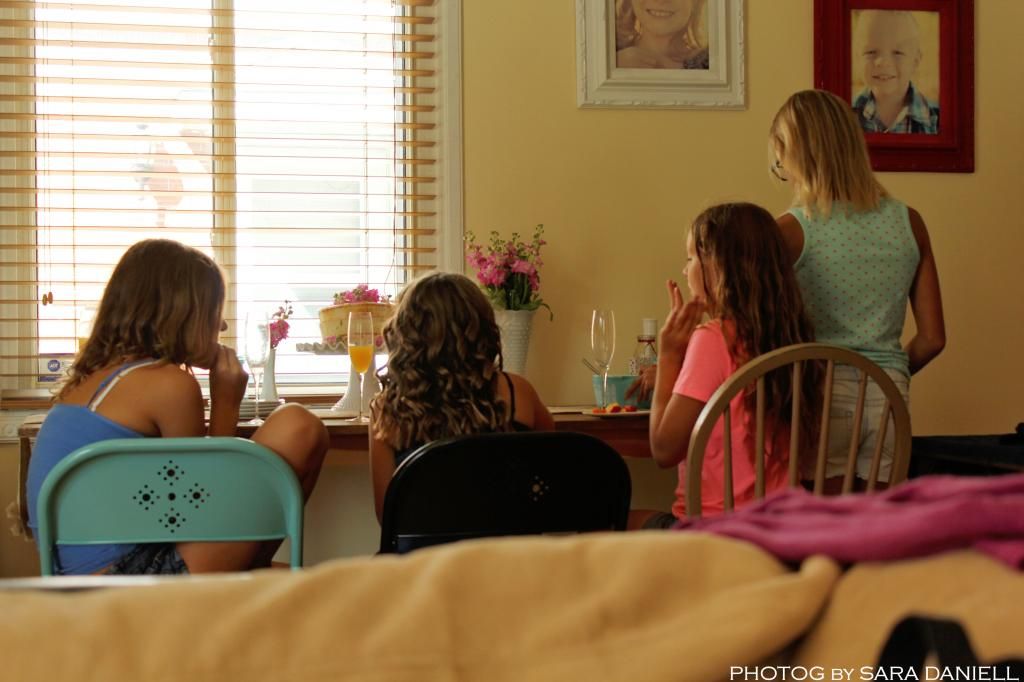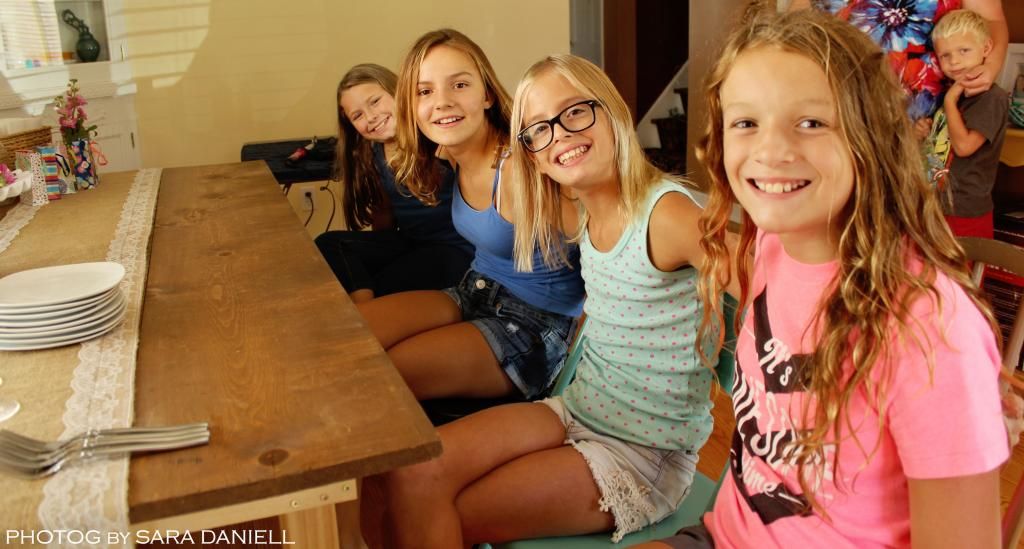 Each of the girls were given a beautiful necklace with an inspiring quote from LooluhRue! They were all so sweet and the girls were thrilled to wear them for the photos. If you're looking for a sweet gift for yourself or a friend, check out her adorable shop. And, a huge thank you to Amanda at LooluhRue for sending the sweet necklaces.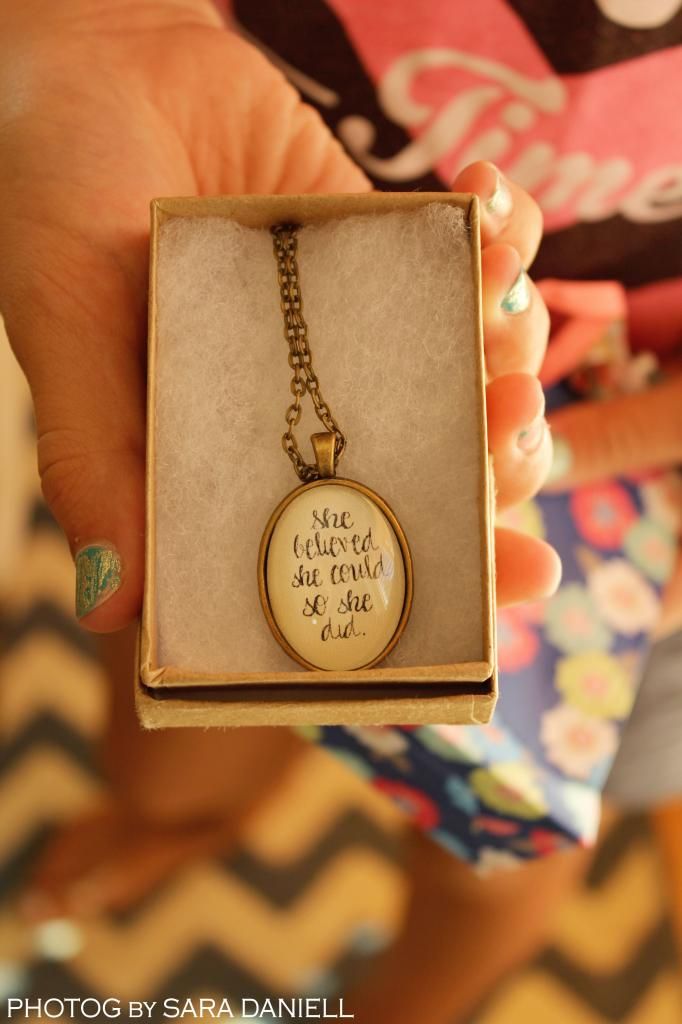 Is her hair amazing or what? I might be a bit biased, but my girl got lucky! She's got such beautiful hair.
There were so many silly moments and the girls shared so many laughs, you'll see lots more in the photos to follow. The three friends that we chose all hang out in different "circles", so it was nice to have them all together for once. And, they got along beautifully!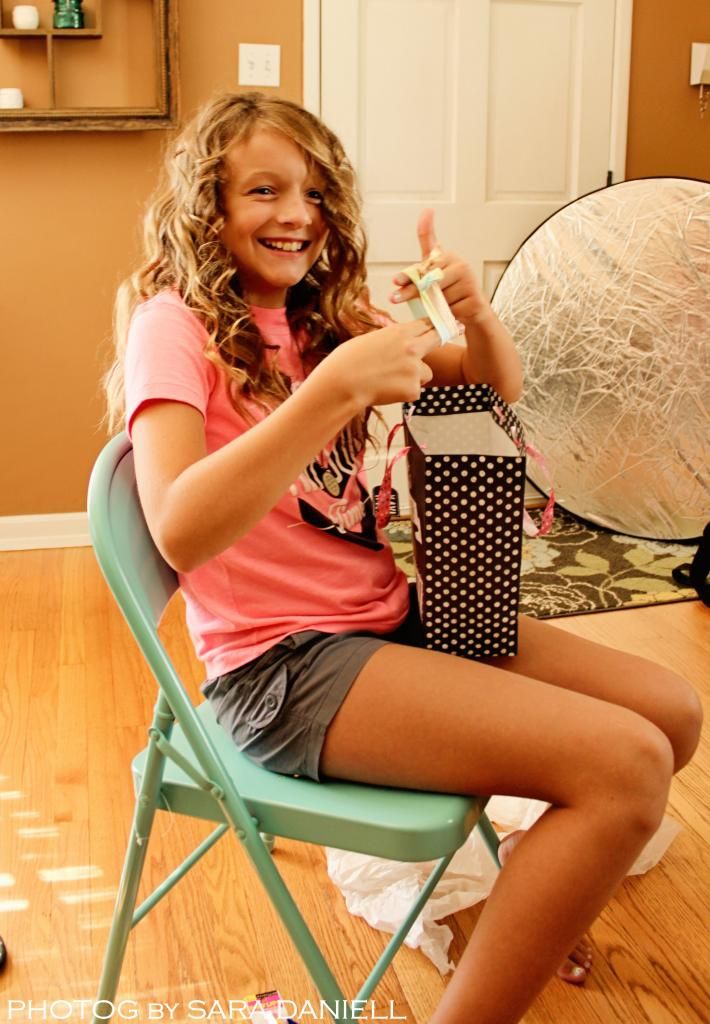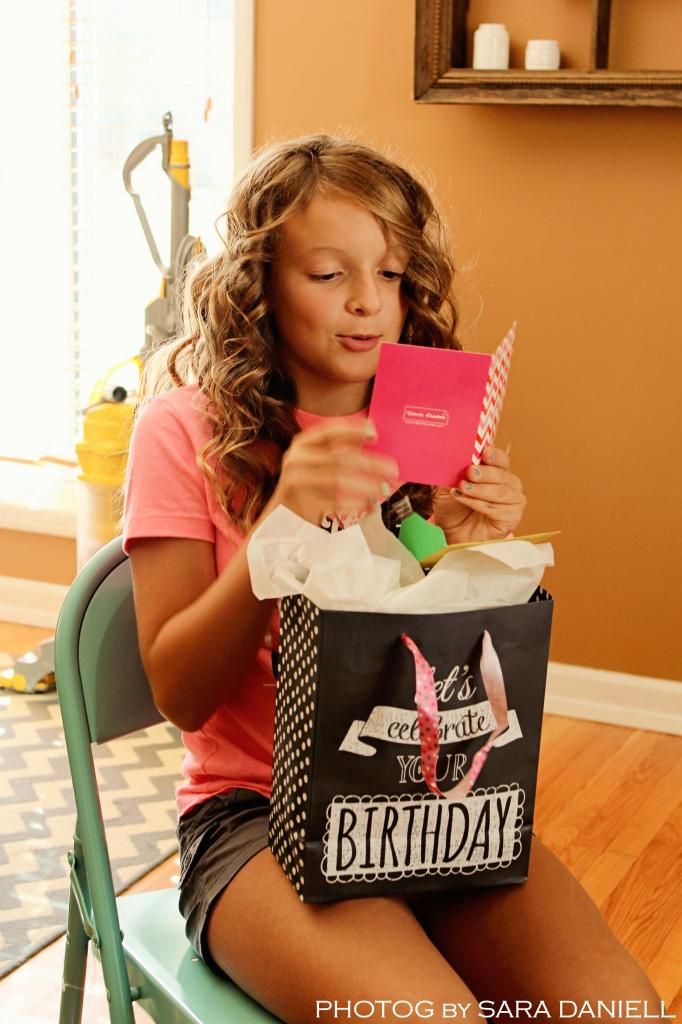 After getting all gussied up, cake and gifts Sara and I took the girls out to a local park where there is a gorgeous field. We tossed down a quilt and some props, borrowed from another photographer friend of mine, Amy, and Sara got to work!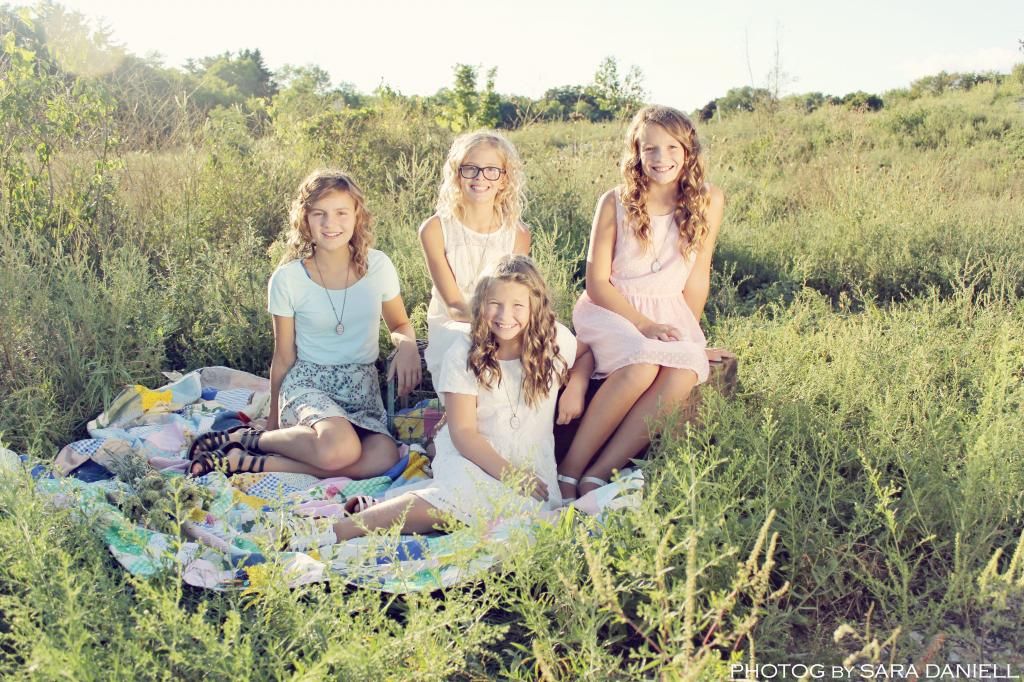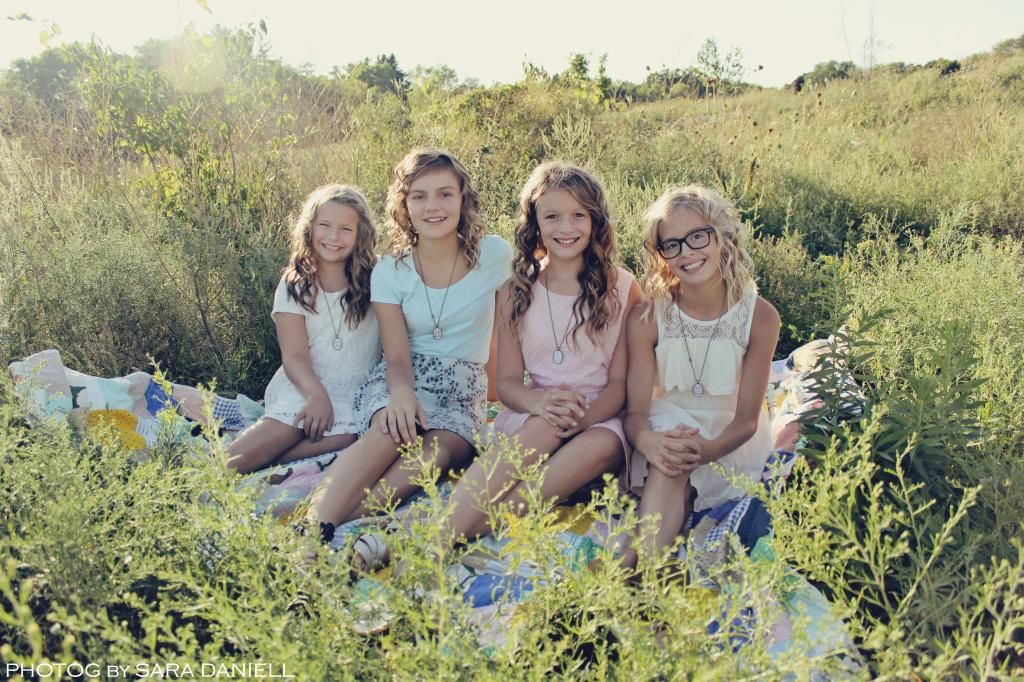 Brookelyn, Norah, Sage and Hannah are all such gorgeous girls, inside and out. I truly hope that each of the girls felt as beautiful as they looked on this day. I hope that these photos will always be a special memory for them and that they really know just how lovely each of them is.
Let's be honest though, when you've got a group of 10 & 11 year old girls, things can't always be so serious. There was so much laughing and giggling, silly faces & comments and requests to take "funny" photos. These are some of my favorites though, getting to see them be themselves and loosen up!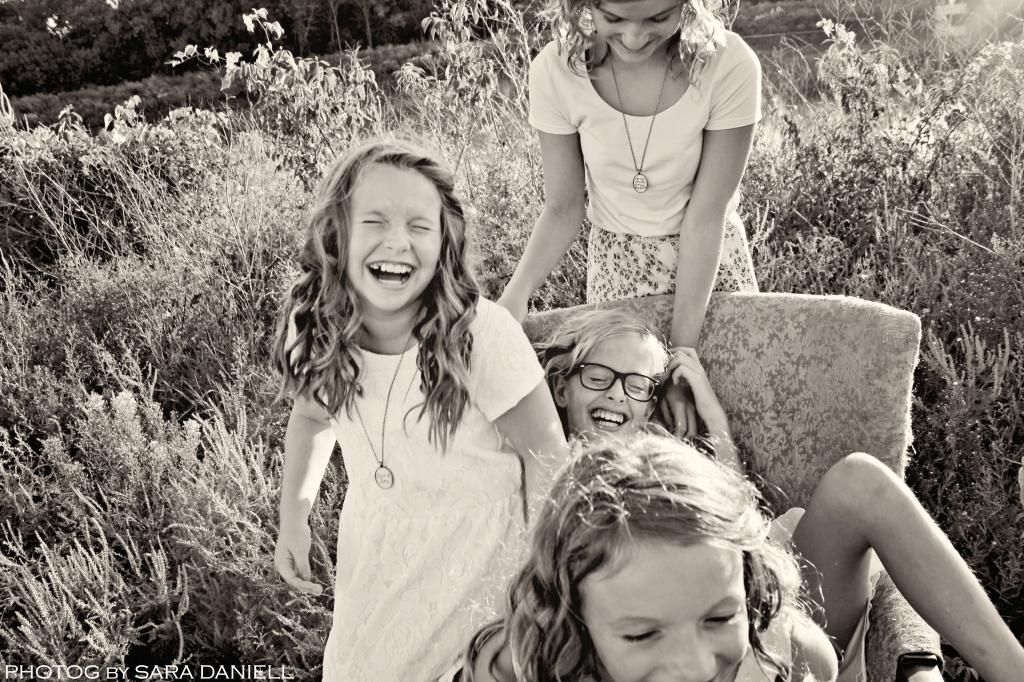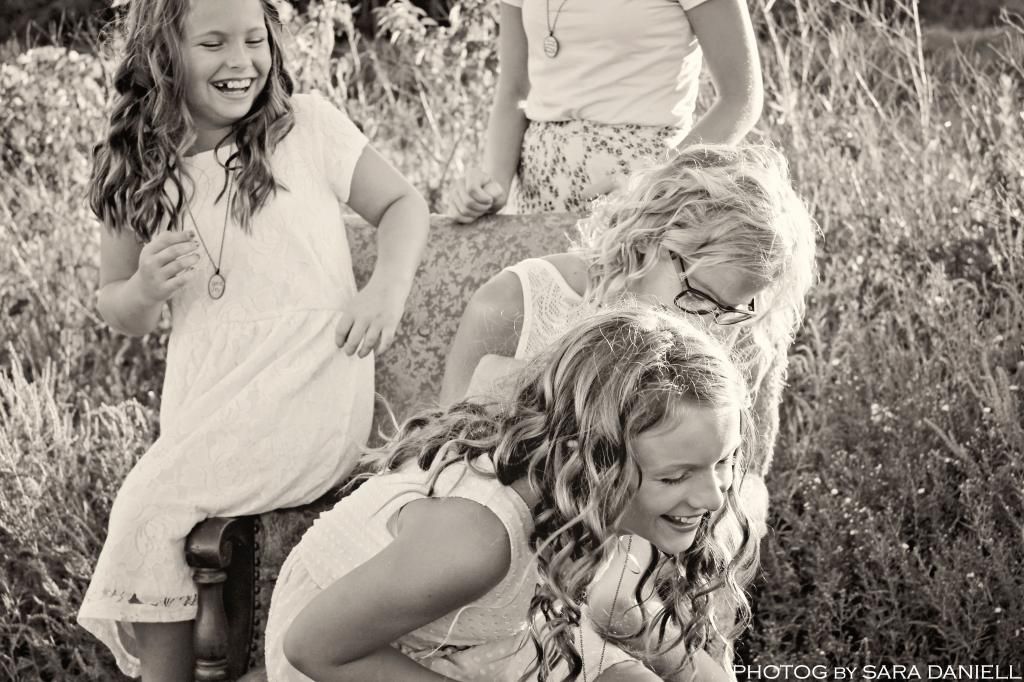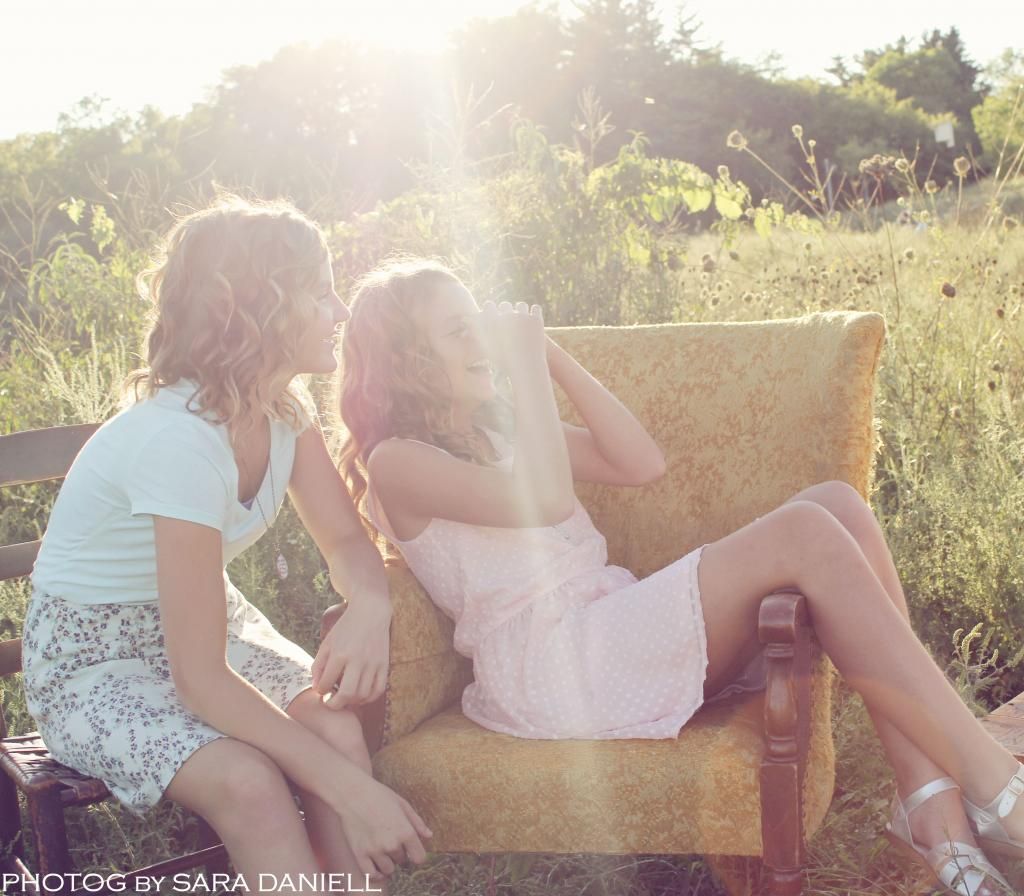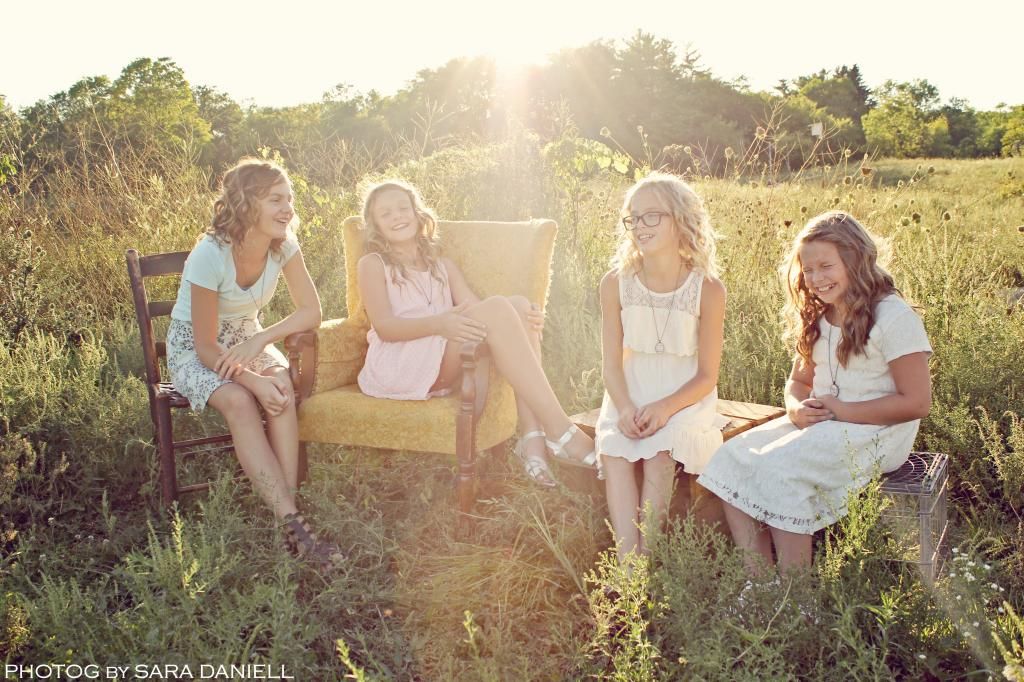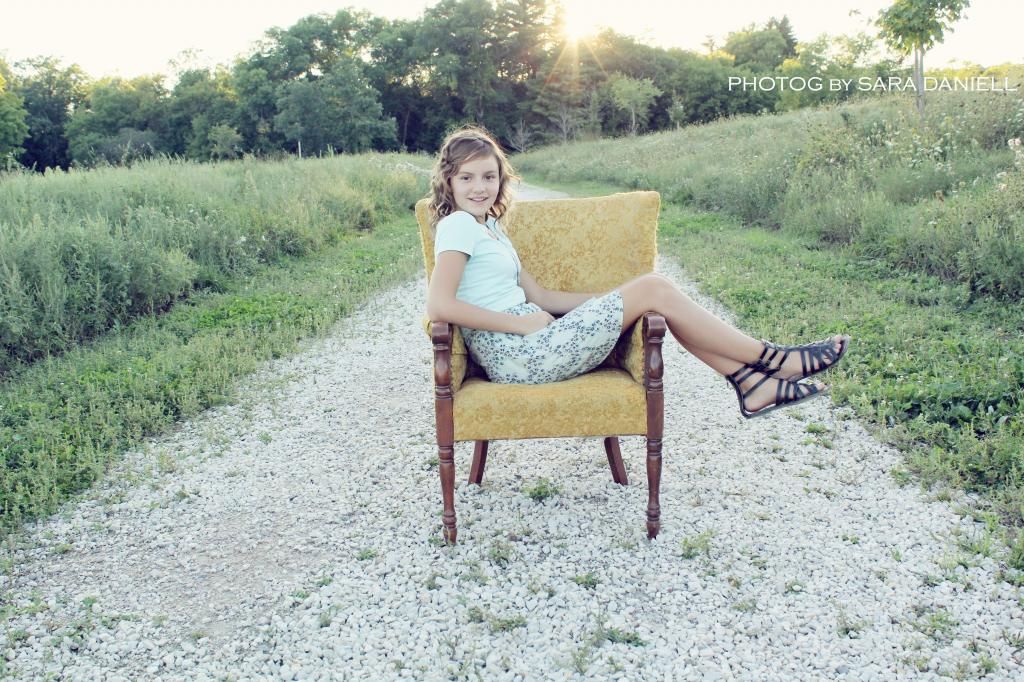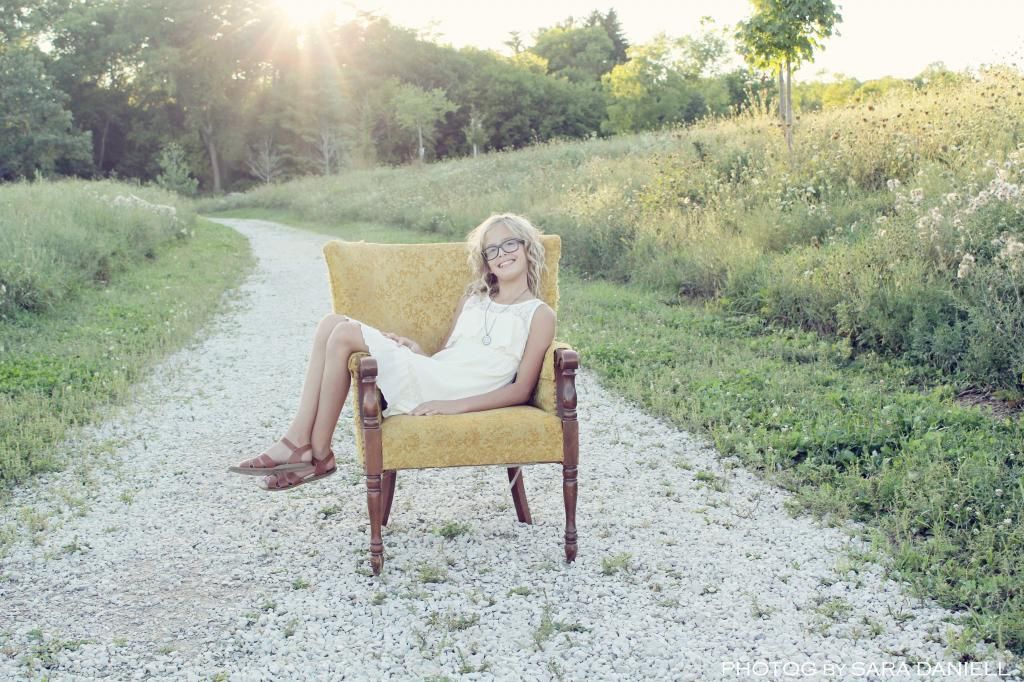 After our time in the field the girls got dress in jeans and tank tops and we headed to downtown Milwaukee for dinner at a wonderful, local eatery called Trocadero. Sara took the girls out on a bridge over the river to snap a few quick photos before we went in for dinner. The four girls had their own table at dinner. Sara and I sat close by and enjoyed chatting and watching the girls.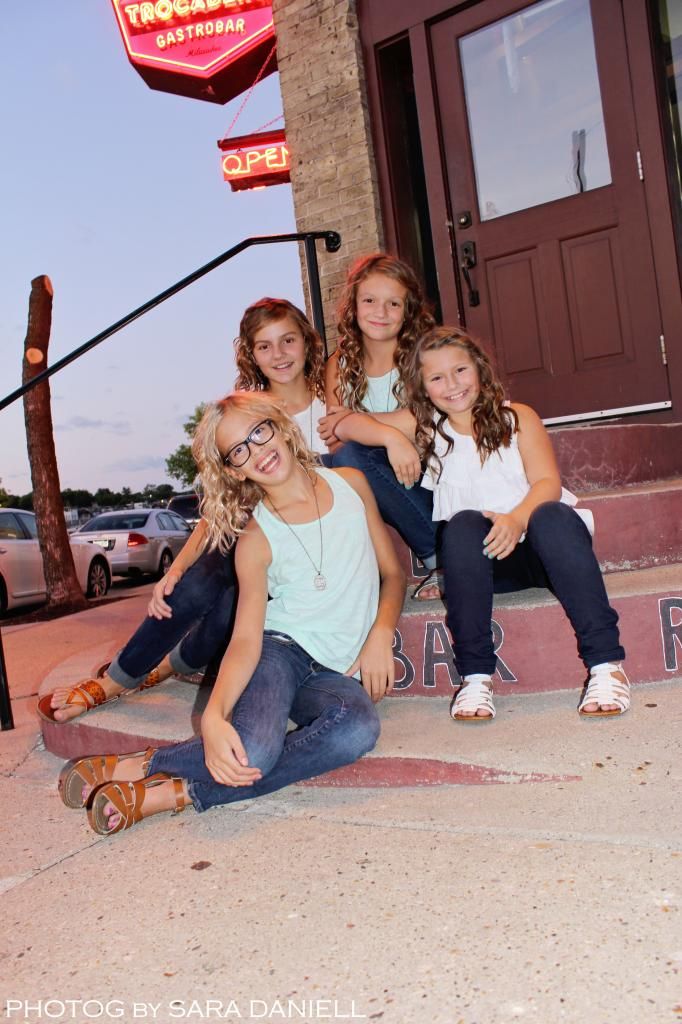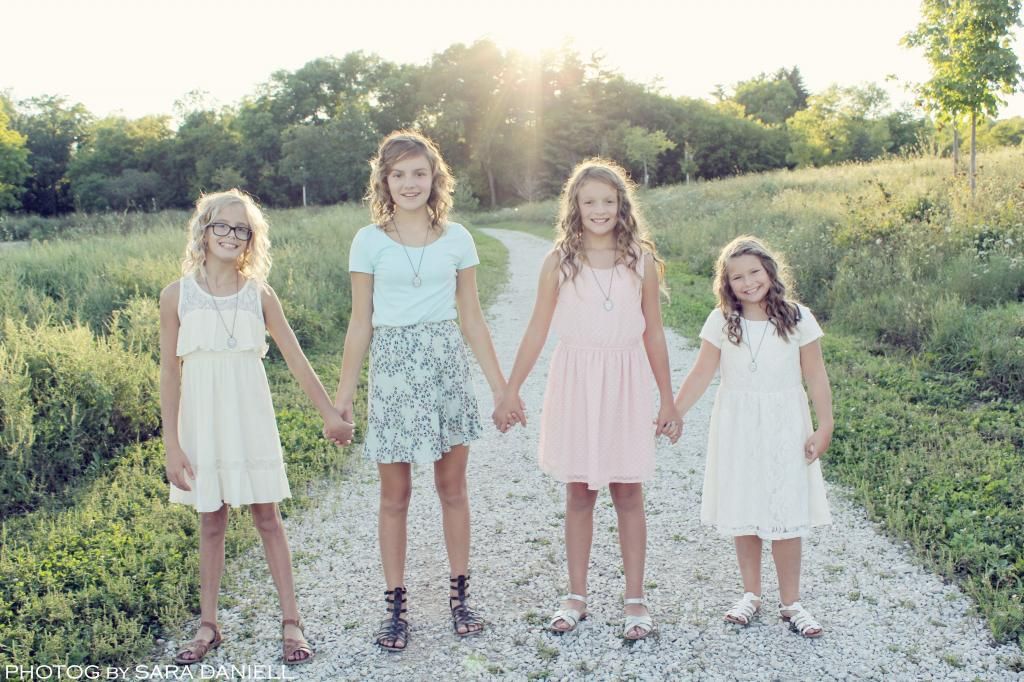 I have to say a HUGE thank you to my friend Sara for hanging out with us all afternoon & evening. We had a fabulous time and the pictures are all beautiful & amazing. The girls had a fabulous time and loved her. If you're in the Milwaukee are and looking for a photographer, I'd highly recommend Sara.

Do you struggle trying to figure out fun ways to celebrate the kids' birthdays? Have you thrown a party that was different from the norm?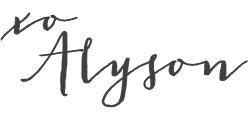 All photography: Photog by Sara Daniell
Necklaces: LooluhRue