The past week flew by for us. I cannot even believe that it's Friday already. We've spent most of our time at the pool lately and because of that, I don't have a whole lot of pictures this week.
What I do have is a $125 TARGET Gift card giveaway! My friend Sarah is celebrating 5 years of blogging and a few of us joined in to help her celebrate. So make sure to scroll to the bottom to enter.
Each week while Brookelyn is at dance Cohen and I have some time in downtown Milwaukee. Sometimes we browse (and spend more money than we should) at Whole Foods and sometimes we drive to a neighborhood or area of the city that we haven't been to yet. Last week we drove through the buildings that used to house the Pabst brewery. When we first moved to Milwaukee my friend took our family photos on these grounds, and it's one of my favorite places in the city. The old buildings are just gorgeous and I love that the old sign is still there over the street.
Speaking of awesome things in the city of Milwaukee. Last Friday night our family hit up Leon's Custard stand. We were impressed! The whole place had that old school feel, they played old school music, people sat in their truck beds or raised their back hatches and sat in the back of their cars. Fun place for sure & tasty frozen custard, of course.
Sunday I had big plans for us to paint the living room walls and then, decided that it was too beautiful of a day to spend inside. So, we piled into the car and drove up the coast of Lake Michigan to Sheboygan, Wisconsin. We first stopped to have lunch at a little cafe on the lake. Cohen loved walking the boardwalk and checking out the fishing boats and nets.
The four of us spent a few hours at the Bookworm Gardens and had a great time. We all loved it, and I posted all about our visit here.
Another Monday, another night at the beach for volleyball. Brookelyn is doing really well and finally picking it up. We're proud of her progress.
I can't tell you how good it felt to see this. Paying off a car is something Matt & I have done twice now and both times it's been exciting. We're excited to go (hopefully) a year plus without a car payment!
Yay for new glasses! Last week I got my new glasses and this week my new sun glasses. Apparently I have a thing for Ray Bans right now, because both pairs were my favorite of all the ones I tried on!
This goofy guy! It's hard to take a picture of him without him posing all crazy. And, of course this is blurry because he couldn't stop moving. Yet another fun day at the pool for us.
We've got a busy weekend of cleaning house & packing for vacation coming up! What are your plans?
Here's that giveaway I told you about!
$125 Target GiftCard Giveaway
---
Rules: Use the Rafflecopter form to enter daily. Besides the mandatory blog comment entry, all other entries are optional. Giveaway ends 7/31 and is open worldwide.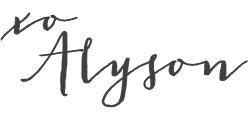 this months in post feature ad - sponsor is..