Lately there's been lots of talk on the blog and here in our home about behavior, mostly Cohen's behavior. Just a few weeks ago I posted about our new behavior chart. Over the past few weeks the chart seems to have been working. But, there was one thing that we couldn't quite get control of and that was Cohen's lack of good behavior when we'd deny him screen time.
Our kids don't have any tv time on weekdays. Between homework, dinner, showers, reading, and play time there just isn't time for tv on weekdays. We'd much rather see the kids playing, crafting, etc. However, Cohen has been allowed 15-20 minutes of iPad time in the afternoons as long as he gets his 20 minutes of reading (on the Raz kids app) finished. For a while though, he wanted more time and it was causing a problem. He had also been begging, relentlessly for Wii time. The Wii is brought out once a month or so. It's up in the closet and totally out of sight, yet Cohen would be and beg and throw a fit when we'd say no.
Because the behavior chart didn't solve this issue in ways that we had hoped it would, we decided to add in "Electronics Money". Today I'm sharing with you how it will work for us and a free printable so that you can have your own!
When Cohen behaves especially well and when he clips all the way off (up) the behavior chart he'll be given Electronics Money (each is worth 10 minutes). If he clips down, all the way off the chart he will have to give us one of his Electronics Money bills. Our rule is that he can redeem a maximum of 3 per day (on weekdays) for iPad use and on weekends up to 6 (for either Wii or iPad). He won't be allowed to redeem them for Wii time on weekdays at all.
Fingers crossed that this will work like magic for us. We're proud of Cohen's recent behavior. The kids were just home for a week for spring break and I was pleasantly surprised at how well he behaved most of the week. Hopefully this will get him excited about taking the time to calm down and listen, to behave and be kind.
We are all about our kids using electronics for educational purposes (and for some fun is ok too), but using an electronic device just isn't the same for young kids as turning the pages in a book, solving a problem with hands on activities, etc. And it's important for their speech development for them to have interaction with something other than an electronic tablet or such.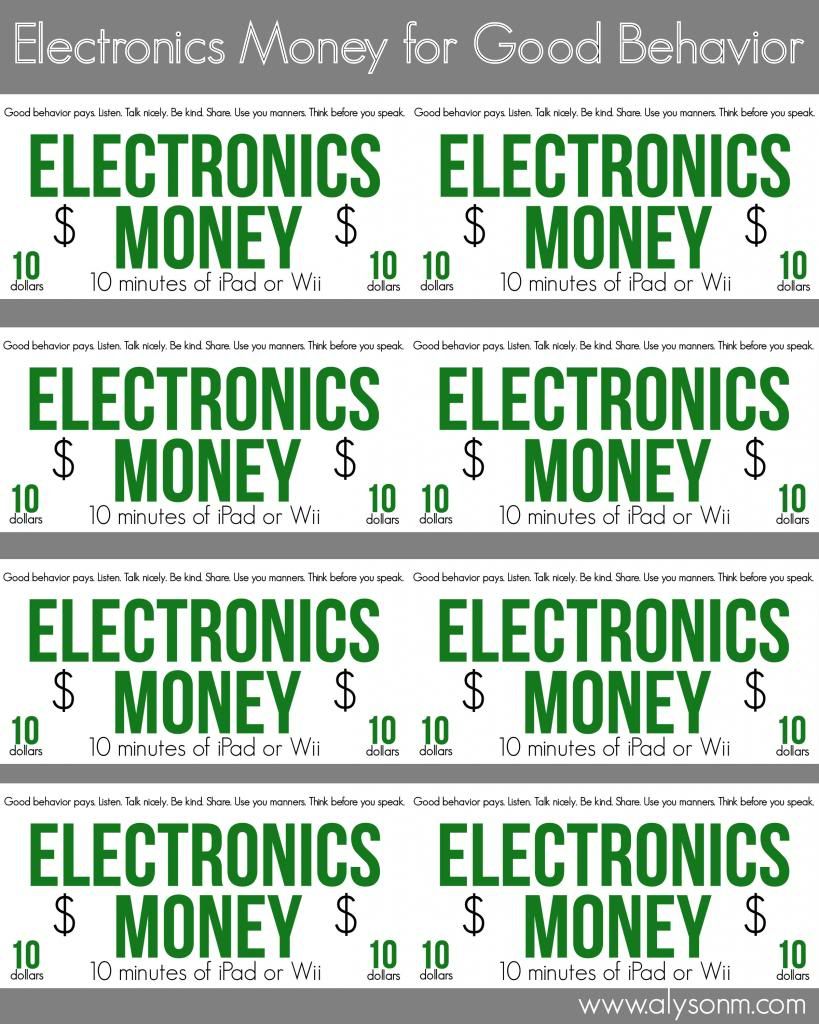 have you used a similar system to help with behavior, screen time or something equivalent?
do you have strong feelings about kids and screen time?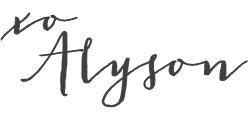 this months in post feature ad - sponsor is..